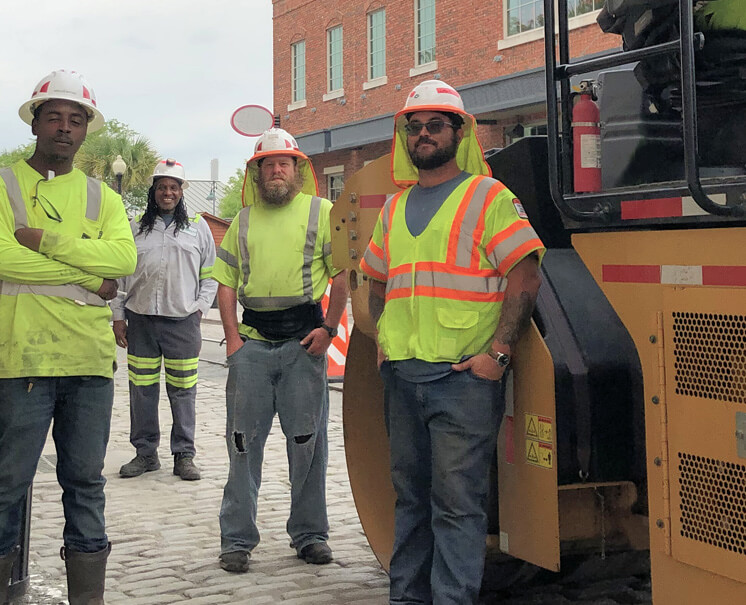 At APAC-Atlantic, we know that as a project owner or contractor you want to hit your deadlines every time. In order to do that, you need a paving or construction project that's done on time and on budget. The problem is paving and construction projects often come with unforeseen and complicated problems, which can leave you feeling unsure about who to trust to help you solve those problems. We believe you should have a partner that's committed to doing the project right, with quality only coming second to safety. We understand all kinds of different projects and problems you face, which is why we have been in business for over 70 years serving Coastal Georgia and the Low Country of South Carolina.
Many Names - Still the Same
Great Company
At APAC-Atlantic, we've gone by many names throughout the years (most recently Preferred Materials), but we've always upheld our values of safety, quality, and efficiency. We're a people-focused business that does things the right way to exceed expectations every time.
We're based in both the Low Country of South Carolina and Coastal Georgia and have been proud to call them home for over 70 years. We understand all kinds of different projects and are here to help you pull them off, no matter how big or small. From paving and project management to materials, we have you covered.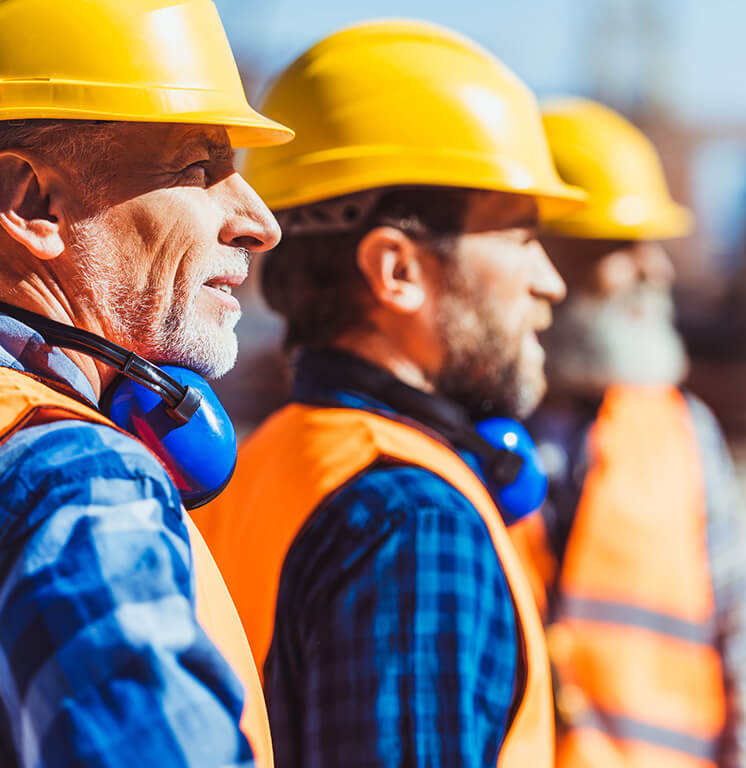 APAC-Atlantic is a CRH Company
Our sole focus is to serve the Coastal Georgia and Low Country South Carolina markets. But we're also apart of the CRH family. CRH is the leading globally diversified construction materials business in the world. With over 1000 locations all over the United States, CRH is a name you can count on for quality and reliability. In everything we do, we uphold CRH's values of safety, creating value, leading with integrity, and building lasting relationships.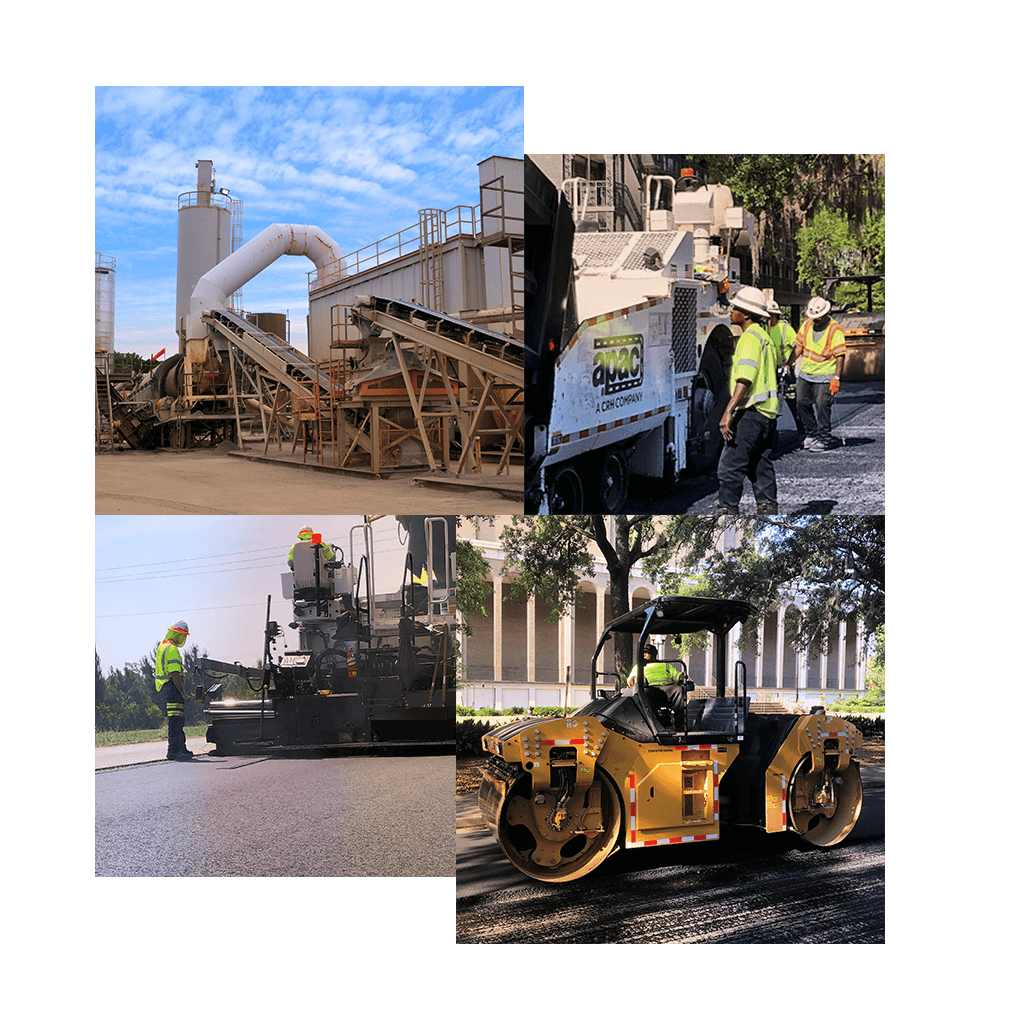 About Our Parent
Company CRH
CRH is a leading global diversified building materials group, employing over 87,000 people at more than 3,800 operating locations in 31 countries worldwide. CRH is the largest building materials company in North America and the second-largest worldwide. The Group has leadership positions in Europe as well as established strategic positions in the emerging economic regions of Asia (India, China, Philippines, Malaysia) and South America (Brazil).
CRH is committed to improving the built environment through the delivery of superior materials and products for the construction and maintenance of infrastructure, housing, and commercial projects. CRH is recognized as a Fortune 500, a FTSE 100 and a EURO STOXX 50 company, and by leading sustainability rating agencies such as Dow Jones Sustainability Index (DJSI) Europe.
Safety
We value safety. We protect and look out for each other. Safety is a shared uncompromising value.
Continuously Create Value
We constantly seek new and sustainable ways to take on challenges and improve every day for the benefit of our shareholders, customers, employees, and the communities in which we operate.
Do what we say and lead with integrity
We do the right things the right way, comply with the law and work responsibly. We are ethical and honest.
Operate locally, but act as one company
Working locally but together as OneCRH, our entrepreneurial spirit is built on a determination to succeed, seize opportunities, win customers, and grow our business.
Build Enduring Relationships
We are straight talkers, down-to-earth, open and trustworthy. We develop partnerships, handshake by handshake, that stand the test of time.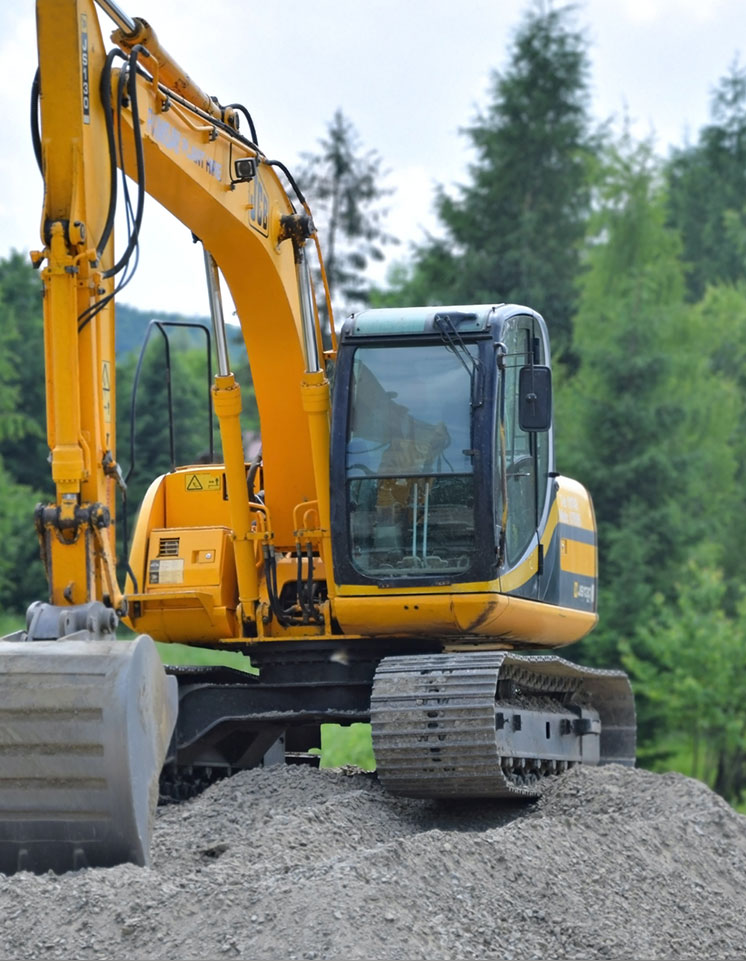 How APAC-Atlantic Can Help You Get the Job Done Right Every Time

Operate locally, but act as one company
We work on both public and private projects. No matter how big or small the job is, APAC-Atlantic has you covered. Our customers range from DOT's to small business owners and everything in between.

Project Management
Avoid rework and make sure your project is finished on time and on budget. With over 70 years of experience in this business, we know how to manage all kinds of construction projects. APAC-Atlantic will manage and support you in planning your project. Get ahead of project problems, get it done safely, and build it to last.

Asphalt Sales
Get the best quality materials at the best price on time. At APAC-Atlantic we are a leader in the production of high-quality hot mix and warm mix asphalt. Don't get poor formulations that don't match your job specs. We'll talk to you about your project and get you exactly what you need.

Other Materials
CRH has Aggregate facilities in South Carolina. Tell us what you need and we can help you source high quality materials to complete your project.